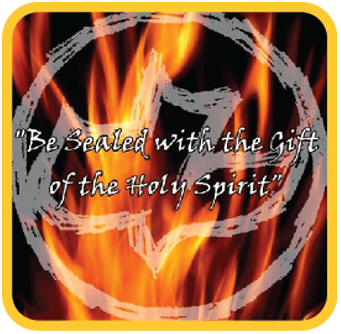 What is the Sacrament of Confirmation is All About.
 Sacrament of Confirmation, is all about understanding and tapping into a little bit more of a supernatural strength. The dictionary tells us that a Saint is a person of great holiness, virtue, or benevolence, formally recognized as such by the Catholic Church.

Through the Sacrament of Confirmation we are called to be soldiers in Christ's army. Yet our faith teaches us that we are all called to holiness, to sainthood. Very often it is a challenge so we look upon the lives of the saints and how they lived committing themselves to doing good; sometimes falling short but getting the strength to try again. We know St. Mother Theresa of Calcutta felt she fell short of holiness but kept trying. We can look to the saints for inspiration in our own lives but the Sacrament of Confirmation gives us Seven Gifts of the Holy Spirit to help. The seven gifts of the Holy Spirit is an enumeration of seven spiritual gifts:

Wisdom
Understanding
Counsel
Knowledge
Fortitude
Piety
Fear of the Lord (wonder)
We also believe in a Communion of Saints, where we are connected to one another throughout the world and even throughout time. So how do we make that connection stronger? We Pray Together for the Desire to Grow in Holiness.